Investing on something that will not just make your house look beautiful and cozy but will make it safe and clean as well is always a good deal!
You can see a lot of posts on social media nowadays about people taking interest in gardening and indoor planting. I think this is one of the good things that came out of this pandemic - humans' rekindled love for nature and God's creation.
I believe this is also part of the new normal: growing veggies, plants, and flowers in the comfort of your home.
People aren't like this before. We used to take for granted what God has created to be of benefit to us. But more people are doing this now maybe because they have more time to do it due to the quarantine or they saw the importance and benefits of incorporating nature in their lifestyle.
Here are the reasons why indoor plants can be a blessing during this depressing time.
They Help Relieve Stress
God sees the need for us to care for our mental health. One of the many ways to help us cope up in our everyday battles is to enjoy God's creation. Keeping plants at home soothe us in a positive way. They help boost our mood and productivity. I think this is much needed in a time we are in right now. The reality that we couldn't go out often only shows that we have limited ways to de-stress ourselves and get encouragement. Some examples of plants that can help reduce stress are Lavender, Basil, and Mint.
They Can Thrive in the Comfort of Your Home Even in your Busy Schedule
I'm one who is in awe once more of how amazing and good our God is.
We know that the basic needs of plants are sunlight and water. So how can we grow plants at home which couldn't get full sun?
Amazingly God made plants that are "hard to kill" and will thrive even in places that lack these resources.
He also knows how busy people can be so He made sure that we can grow and keep plants inside our home that are low maintenance. Most indoor plants survive in medium to low light so they can be perfect in our bedrooms or bathrooms. Some only need watering once in two weeks.
Mamacademy PH just had a live learning session about indoor planting with plant mom Ms. Dianne Pascual , a mompreneur at @loveleafgrow. She shared how you can choose the best plant for your home especially if you are a beginner. She also gave a lot of tips on how to care for indoor plants. You can watch her video on a replay in this link : https://bit.ly/MamacademyPHindoorplanting
Our lovely Peace Lily in the living room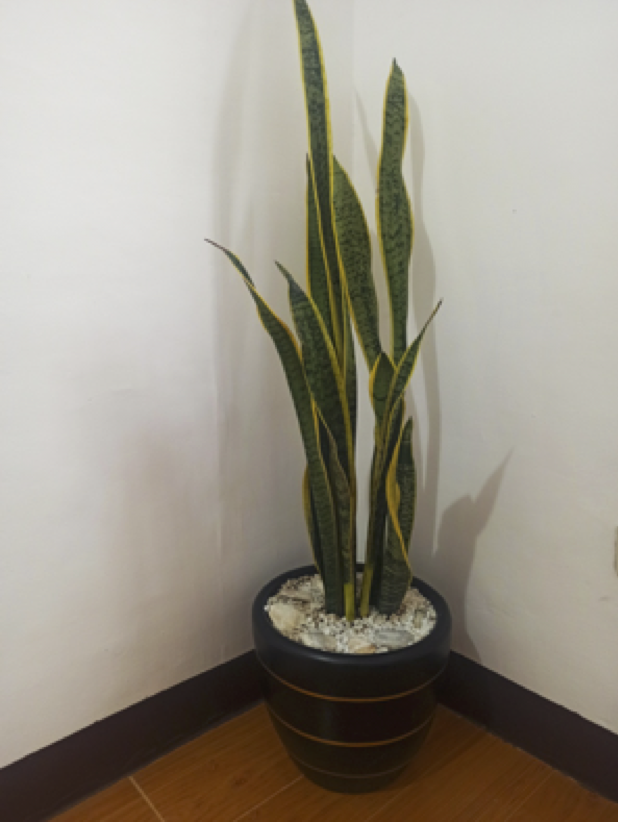 My tall snake plant
My free succulent! Yay! Perfect on my office table to motivate me as I work from home.
I recently bought Peace Lily and Snake Plant from Loren Pot (@loren.pot). So thankful that she accommodated my requests based on my budget.
She makes sure that her customers are aware of the dos and don'ts for their plants by giving them printed plant care instructions.
She also gives a free succulent for every order worth Php 1000.00 and 2 succulents for Php 2000.00 and up.
Get your plants now at @loren.pot and add spark to your home!!
I've read on a post that it is recommended to have a wide variety of plants in our home to achieve best results for our well being. The wider and greener the leaves are the better they serve their purpose.
I often choose function over fashion. But having indoor plants is where fashion meets function NATURALLY.